ACTIVES, intuitive hypervision
The ACTIVES hypervisor is unique, intelligent, innovative, secure and functional.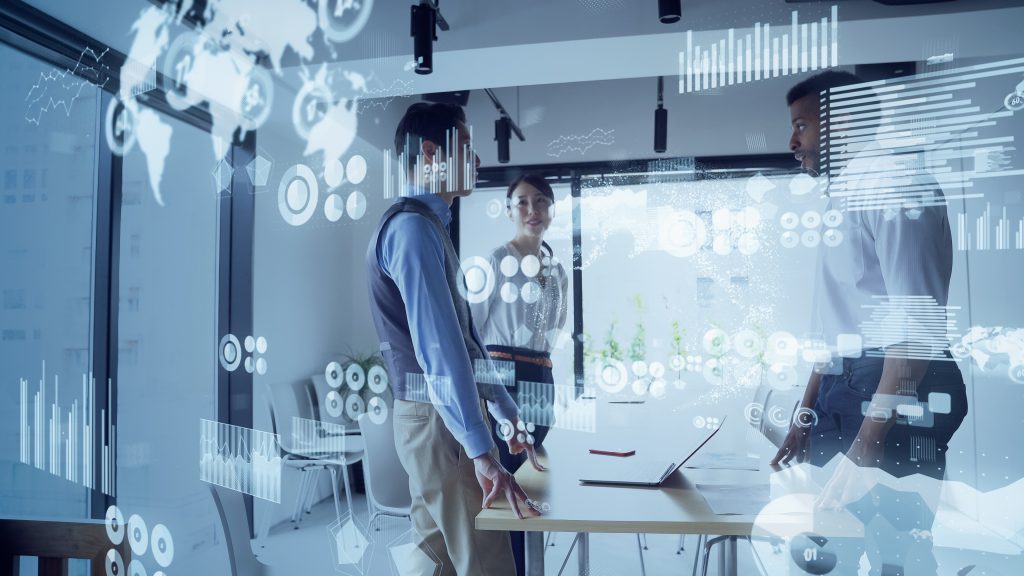 The ACTIVES hypervisor is unique
ACTIVES makes it possible to integrate, monitor and synthesize all the information provided by the systems and technologies installed at our customers' premises in the fields of safety, security and building management. > Thanks to ACTIVES, you federate all your installations within a single system and connect all your technical equipment and your security systems to simplify operations and optimize performance; as well as consolidate all events to improve your safety and the efficiency of your facilities. > ACTIVES is the solution to operate different security systems in a uniform manner, allow operators or surveillance agents to easily access all information, share and distribute activity reports, interact globally with all security systems. ACTIVES is your organization's global security partner.
The ACTIVES hypervisor is independent and open
ACTIVES is independent of any manufacturer and any publisher > Our customers can choose to work with the best in each of the fields (access control, camera, fire safety, biometrics, locks, badges, elevators, intercoms, GTC and BMS, etc. .), ACTIVES already integrates more than 250 protocols; thanks to its scalable architecture, it is able to integrate all existing protocols. > AzurSoft has also created concrete partnerships with most manufacturers and publishers: their products and solutions are integrated with ours.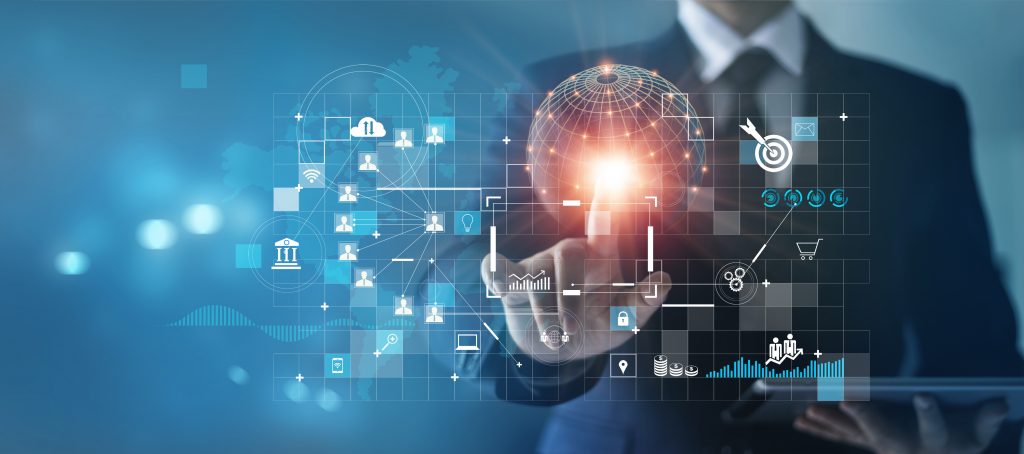 The ACTIVE hypervisor is smart
The ACTIVES hypervisor is innovative
In addition to the traditional functionalities of a hypervisor, ACTIVES offers a predictive approach based on risk analysis and the future integration of external databases. > AzurSoft is currently working on the integration of external databases (such as "report 4001" published by the Ministry of the Interior) but also on the possibility of pooling the data of different security actors, allowing thus efficient sharing of risk data. > Ultimately, AI will make it possible (thanks to self-learning in particular) to predict the evolution of risk over time but also to detect scenarios that will not have been anticipated. The AI will thus make it possible to categorize events and prioritize those linked to high risk.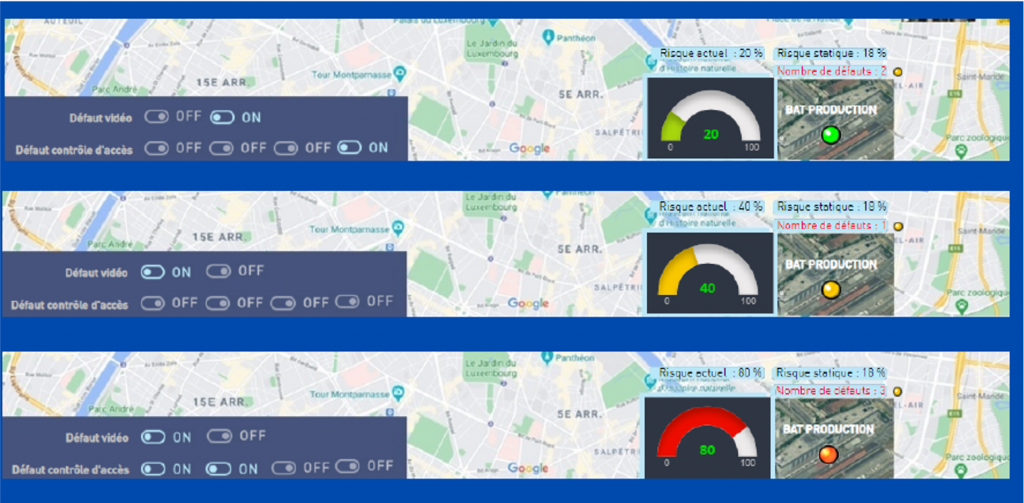 > ACTIVES is based on decision support tools and, tomorrow, expert systems, capable of implementing scenarios adapted to events, categorizing alarms, etc. This approach will be reinforced thanks to the learning enabled by AI and on which ACTIVES bases its development. > ACTIVES also offers risk mapping. The system informs the user of the risks incurred by his or her facilities using a risk analysis algorithm. Risk management is fully configurable, customizable ... depending on the constraints (specificity of the site, sector of activity, required level of security, external risks such as terrorist threat, etc.)
Thanks to its architecture and the simplicity of its deployment, the ACTIVES hypervisor can easily be installed in multiple sites in France and anywhere in the world.
ACTIVES has a multilingual interface.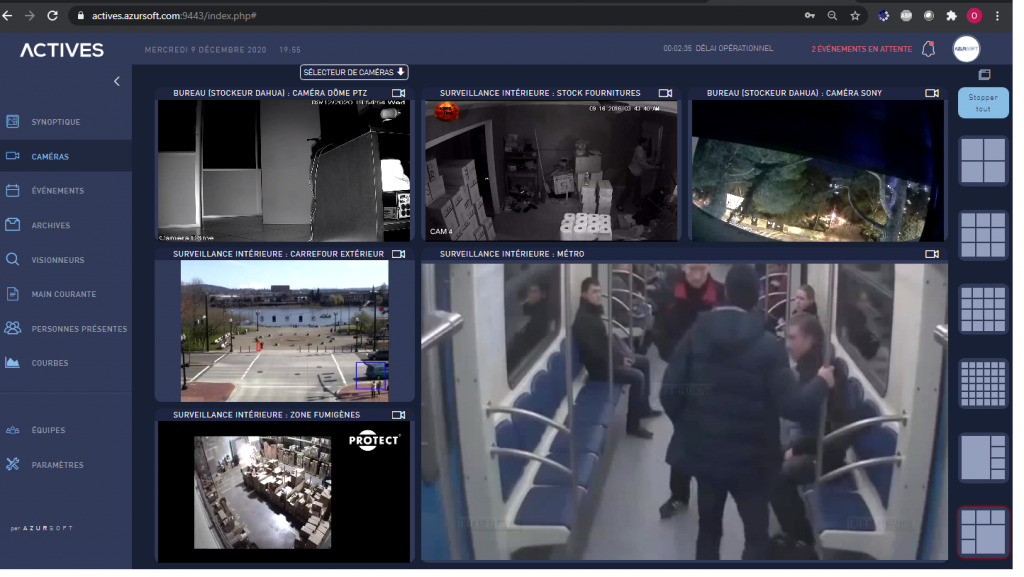 VISION ACTIVITIES
Use of video both on the workstation and for video walls. Unified interface regardless of the brand of video source. The usual functions of consulting live images and recorded sequences: automatic link with the events received, whatever their nature and origin.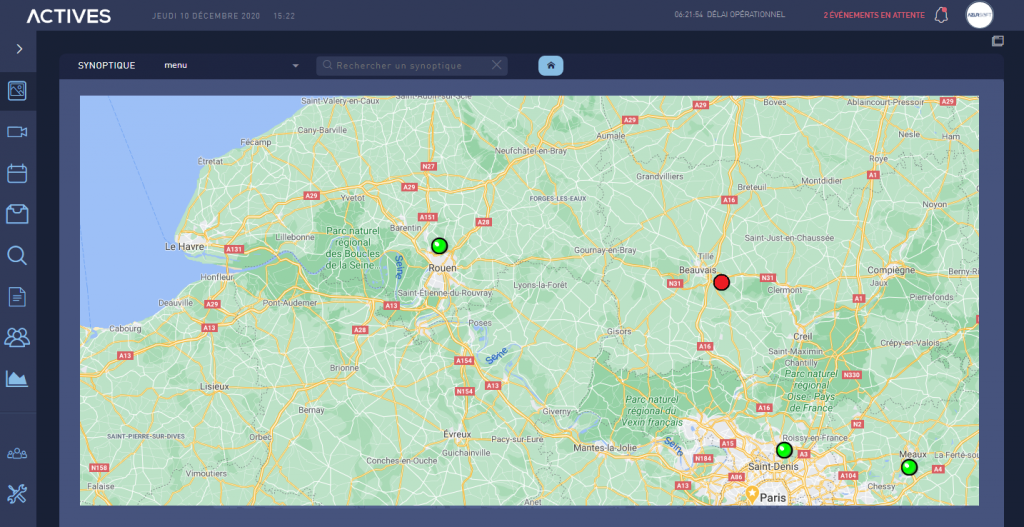 ACTIVES ALERT
Notification module for events or categories of events to many types of recipients: SMS, email, voice (SIP). DECT terminals, portable radio, specific or generic pagers, etc. EN : Contrôle distant de la prise en compte avec gestion éventuelle des escalades si non acquit dans un temps déterminé. : EN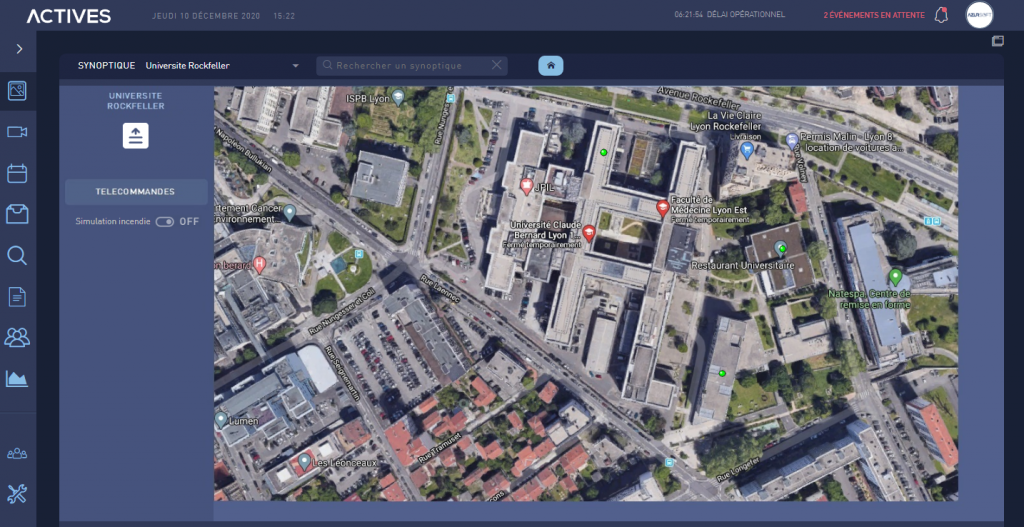 ACTIVES ACCESS
Single management interface for multi-brand access control users, in single or multi-site (addition, deletion and modification) a single operation regardless of the manufacturers of the remote equipment. Central processing of programmed deactivation or activation.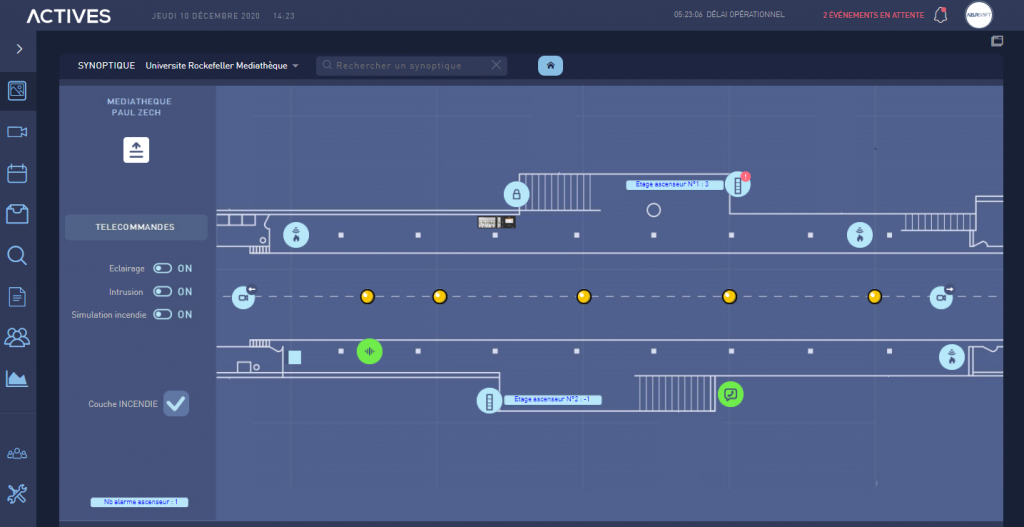 ACTIVES PROCESS
Synthetic name of the data processing assistance functions, whether they are from an electronic source via communication gateways or manual via the integrated handrail: interactive decision support (configurable decision tree), risk analysis, AI, expert system , etc.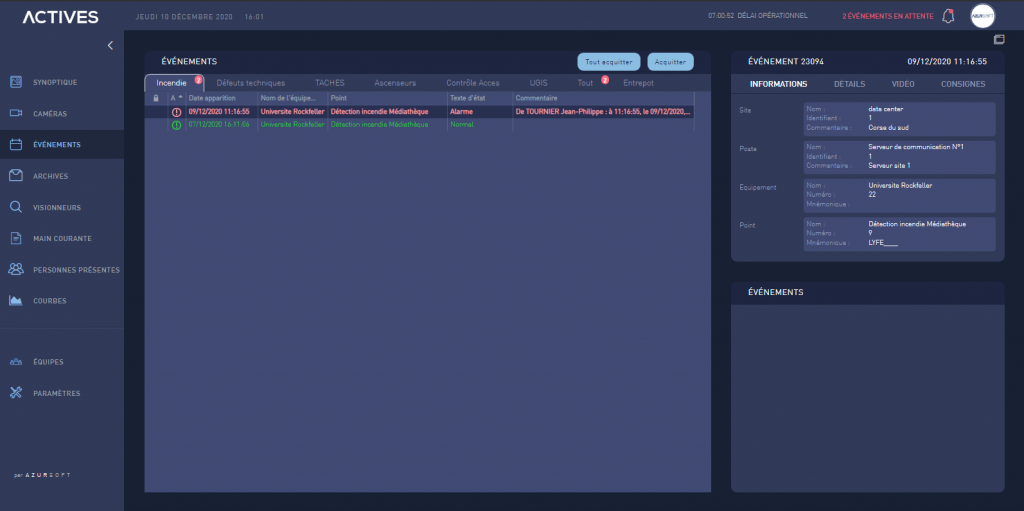 ACTIVES EVENTS
Dynamic and filtered display of desired events, real time (flow of water). Deferred analysis functions: archives, statistical distributions, calculation of operating and failure times (failure rate compared between devices). Direct link with the instructions and the associated videos.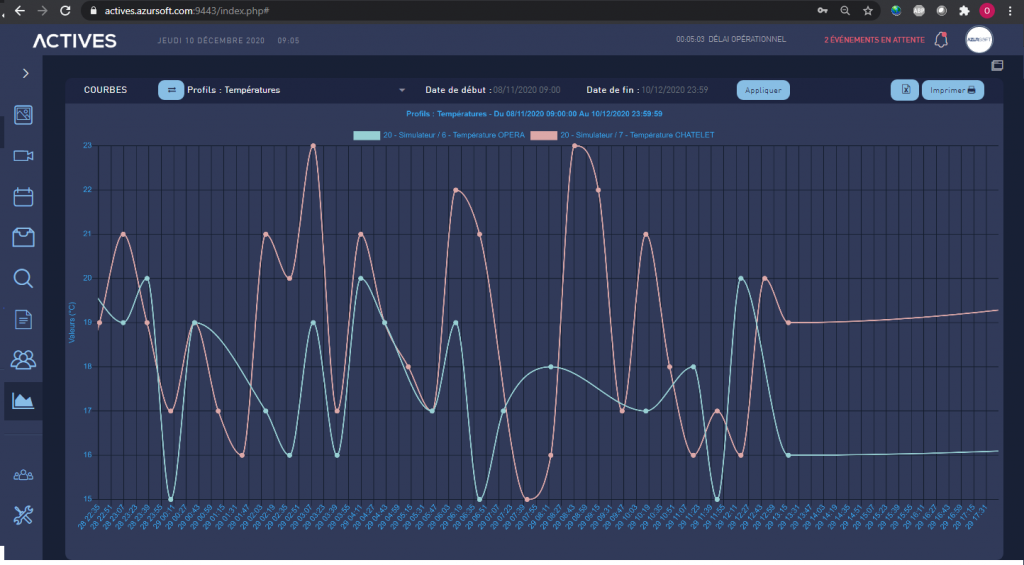 ACTIVES BUILDING
Communication tools and additional operating interface for processing data related to the BMS and BMS professions: control / command of analog values (temperatures, humidity, etc.), trend management, etc.